SSS Computers is a marketing and SEO blog helping entrepreneurs to know what to do succeed in their marketing and search engine optimization.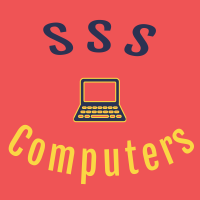 SSS Computers is a small but growing business that provides a full range of computer and web-related services. It is a small business that is dedicated to the success of its customers. It offers website design and search engine optimization (SEO) services to all of its customers. It has developed a ranking system to track the results of the SEO work that it does for its customers and uses this system to help the business improve its services and its results over time. The business has identified some of the keywords that it uses in its SEO work and has incorporated them into the business name. It has also used these keywords in the domain name that it has chosen for its website.
Businesses are always trying to find ways to improve their sales. Part of this is knowing how to market and SEO for business. The SSS Computers website features a blog that is updated weekly with relevant content for marketing and SEO. The blog is a great way to learn about SEO and how to market a business. The blog also helps to drive traffic to their website, and provides a way for businesses to learn about what the SSS Computers company has to offer.